EnzyChrom™ Glycolysis Assay Kit
Application
For quantitative determination of L-Lactate and screening for glycolysis modulators.
Key Features
Fast and sensitive. Use of 5 µL sample. Linear detection range up to 10 mM L-lactate in 96-well plate assay.
Convenient. The procedure involves adding a single working reagent, and reading the absorbance after 30 minutes. Room temperature assay. No 37°C heater is needed.
High-throughput. "Add-mix-read" type assay. Can be readily automated as a high-throughput 96-well plate assay for thousands of samples per day.
Method
Samples
Compounds that affect glycolysis activity
Species
Procedure
Size
Shelf Life
More Details
GLYCOLYSIS is one of the major metabolic pathways cells undergo to produce energy and results in the production of pyruvate. One of the eventual fates of pyruvate from this process is lactate dehydrogenase converting it to L-lactate via lactic acid fermentation allowing L-lactate to serve as an indicator of glycolysis. BioAssay Systems Glycolysis assay kit is based on measuring the production of L-Lactate from glycolysis in cells. L-Lactate that is secreted into the cell media is quantified using a coupled reaction involving the lactate dehydrogenase catalyzed oxidation of L-lactate that generates pyruvate and NADH which reduces a formazan dye. The intensity of the reduced dye, measured at 565 nm, is directly proportional to the L-lactate concentration in the sample, which in turn is directly proportional to the glycolytic rate of the cell
How do I store the kit?
This kit is shipped on ice. Upon receiving, please keep the kit in the freezer (-20°C).


What samples have you tested?
The kit has been tested on PANC-1, HL-60, F0-B16, and NIH-3T3 cell lines. It has been tested with DMEM and RPMI media. It has also been tested with 2-deoxy-D-glucose inhibition of glycolysis.


How do I prepare samples for assays?
For adherent cells, plate cells at desired cell density in media of choice. After allowing cells enough time to adhere to plate, remove media and replace with low percentage FBS media. Apply any treatments being tested at this time. Allow cells to propagate to desired confluency. Remove media for assay.
For suspension cells, seed cells in low percentage FBS media and apply any treatments being tested. Allow cells to grow to desired cell density. Remove media for assay.


Do suspension cells need to be spun down prior to assaying?
The kit has been tested on and works with suspension cells. Although it is not necessary to spin them down, we have found spinning them down prior to assay leads to more consistent results.


Does the assay work with 10% FBS media?
The assay does work with 10% FBS media; however, it loses a significant amount of sensitivity due to high background. If one chooses to run the assay with 10% FBS media, pilot experiments may be needed to determine optimal conditions. We strongly recommend simply using a low percentage FBS (FBS <1%) or serum free media.


My reader is only accurate to OD 1.0, can I use this assay on it?
The assay standards reach ODs greater than 1.0. If your reader is not accurate to OD 2.0, we suggest making a modified set of standards at concentrations 0, 1.5, 3, and 5mM. Samples may need to be diluted in media so they fall within this range and be corrected for dilution factor in calculations.


Do I need to use a standard or standard curve with each assay run?
Yes, it is highly recommended.


Can I store unused reagents for future use?
Yes, unused reagents can be stored according to the assay protocol. Excessive freeze/thaw cycles of reagents should be avoided.
Umezu, R., et al. (2020). Macrophage (Drp1) dynamin-related protein 1 accelerates intimal thickening after vascular injury. Arteriosclerosis, Thrombosis, and Vascular Biology, 40(7), e214-e226. Assay: Glycolysis in mouse cell media.

Moschovaki Filippidou, F., et al (2020). Glucagon-like peptide-1 receptor agonism improves nephrotoxic serum nephritis by inhibiting t-cell proliferation. The American Journal of Pathology, 190(2), 400-411 Assay: Glycolysis in mouse T cells.

Bernhart, E., et al (2010). Lysophosphatidic acid receptor activation affects the C13NJ microglia cell line proteome leading to alterations in glycolysis, motility, and cytoskeletal architecture. Proteomics, 10(1), 141-158. Assay: Glycolysis in cell media.

Kusuoka, Osamu, et al (2018). Intermittent calorie restriction enhances epithelial-mesenchymal transition through the alteration of energy metabolism in a mouse tumor model. International journal of oncology 52.2: 413-423. Assay: Glycolysis in mice cells.

Helsel, Aileen R., Melissa J. Oatley, and Jon M. Oatley(2017). Glycolysis-optimized conditions enhance maintenance of regenerative integrity in mouse spermatogonial stem cells during long-term culture. Stem cell reports 8.5: 1430-1441. Assay: Glycolysis in mice cell culture.

To find more recent publications, please click here.
If you or your labs do not have the equipment or scientists necessary to run this assay, BioAssay Systems can perform the service for you.
– Fast turnaround
– Quality data
– Low cost
Please email or call 1-510-782-9988 x 2 to discuss your projects.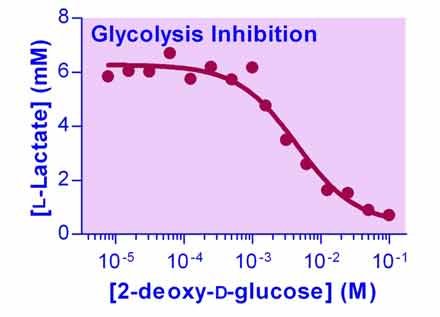 Catalog No:
ECGL-100
Categories
Diabetes & Obesity, HTS Reagents & Kits, Inhibitor HTS Kits, Metabolism, Oncology
Tags
ECGL-100, EnzyChrom Glycolysis Assay Kits, EnzyChromTM Glycolysis Assay Kit, Glycolysis assay kits, Glycolysis determination kits, Glycolysis measurement kits, Glycolysis test kits, Inhibitor HTS Kits, metabolism, oncology
For bulk quote or custom reagents, please email or call 1-510-782-9988 x 1.

Orders are shipped the same day if placed by 2pm PST
Shipping: On Ice
Carrier: Fedex
Delivery: 1-2 days (US), 3-6 days (Intl)
Storage: -20°C upon receipt
Quality and User-friendly • Expert Technical Support • Competitive Prices • Expansive Catalogue • Trusted Globally